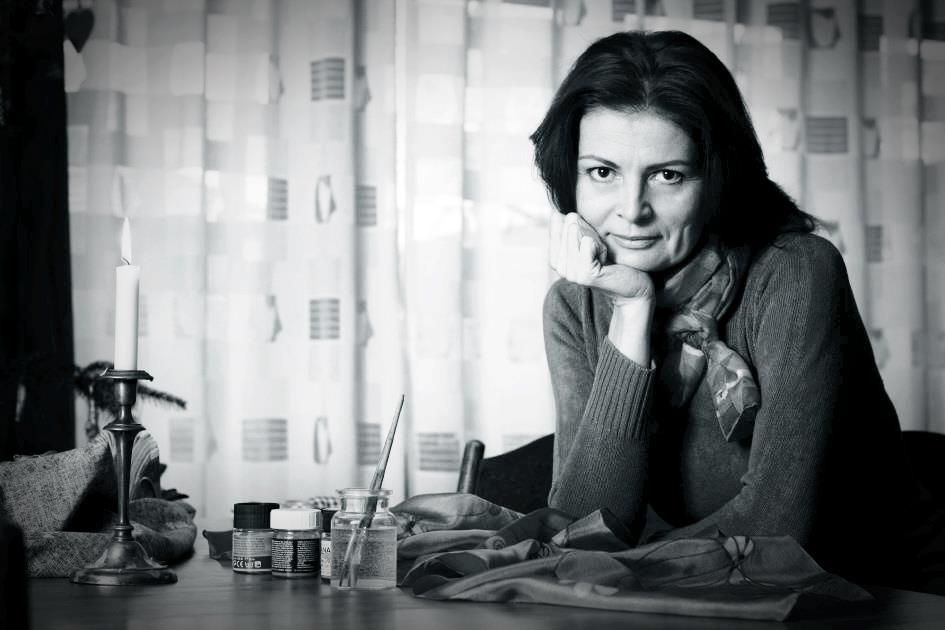 Silk painter, interior designer and art therapist.
For many years I've tried lots of arts and crafts such as enamel, pottery or weaving. But when I met silk painting, 23 years ago, I discovered a personal transformation relation with it. I love the way dyes run on the silk fiber and the way we can play together. I'm inspired by artists such as Gaudi, Monet, Hundertwasser and Klimt, but also by Nature or poetry and music. I took studies in Window Dressing, Interior Design, Social Education and Art Therapy. Also I was a registered Drawing as Meditation teacher in Hungary.
I've been running workshops in silk painting and Art Therapy in Hungary and Portugal.
I believe as Picasso said: "Art washes away from the soul the dust of everyday life"; and those words, for me, say everything…